DAY 1
Monday morning and I left Limerick at 09:00 to head to Dublin for my 15:00 flight to Budapest. I stopped off in Abbeyleix to get a cup of tea around 10:30 and headed on from there at 11:00 towards the airport. The roads were fine re travel at this time of the year and there was a lovely sunrise as I was coming towards Nenagh. Definitely a potential there for future sunrise photos. We arrived at the Blue Car Park near Dublin Airport around 12:15 and got the bus to Terminal 2. We checked in at one of the Kiosks and then proceeded to the bag drop area. Aer Lingus were operating the flight and they were strict re checked luggage weight. Fortunately for us, they did not check our carry on luggage weight. As photographers, we tend to carry a lot of heavy glass and gear onto the plane in order to protect it on the journey. This trip was no different.
Anyways we got through security and got something to eat in the Duty Free section. The gate was posted at approx 14:15 and we headed to number 408 where we proceeded to board flight EI678 to Budapest. There were not a lot of people on the flight as it was a monday and a lot would have been coming back from Budapest after the European Winter Cross Country that took place the day before – Fionnuala Briton taking gold for the second year in a row and also leading the Irish women's team to a gold medal. I did not see any of them at the airport waiting to board though when we landed.
After we got our 2h 45min flight to Budapest we went through passport control – something akin to what we have in Cork or Shannon – and then headed to carousel number 3 for the baggage claim. Due to a technical problem we were delayed here for an additional 20 minutes. It gave us some time to get to the ATM though and get some local money – Florin – for the journey. At the time of this writing, 250 Florin was equivalent to 1 euro . We headed out to the arrival hall and met Janos from Saker Tours and loaded up the car and headed for the supermarket. We went to Lidl up the road and got some food for the lunches and meals the following day and then drove 3 hours to the accommodation. It was approximately 200km away and it was around -4 degrees when we departed at 20:00 hours. We arrived around 22:30 and unpacked and got our gear ready for the early start in the morning.
DAY 2
We got up at 05:00 after getting to bed around midnight. Attila came and collected us at 05:30 and we headed to one of the eagle hides in Hortobagy National Park. We were there before 06:00 and all inside and ready by 06:15. Attila was gone and we were there waiting for the wildlife to show up. It was quite dark out but dawn soon arrived and we were comfortable in the little hide waiting for the eagles to appear. The one thing that we did notice is that the glass in the hides costs you approximately 1 stop of light when shooting but add a nice bit of contrast to your images. We noticed an eagle flying out around 08:00 and a buzzard arrived shortly afterwards – with the standard grouping of crows, hooded crows, ravens and gulls. This kept us entertained for a while and then an eagle arrived. We thought the buzzard was big compared to the crowd but the eagle was massive again. At first it was shy and cautious re approaching the hide but then hunger won over and glided in and landed in a tree nearby in order to look at the surrounding area and the fish and hare that were left out for it. We stayed in the hide till near 16:00 hours though it was very dark and too hard to take picture from around 15:00 on. We had 12 eagles at the hide in the afternoon so hence the reason for leaving so late. We also had an Imperial Eagle there for a few minutes.. something that is really rare according to the guides. We headed back to the lodgings and dropped off our bags and headed to Lidl to get some food for dinner. We got back and cooked some food while we recharged the batteries for tomorrow . The standard outlet is a 2 pin circular plug so you will need an adapter that suits that outlet. The main is 220v supply the same as Ireland . We watched a movie and went to bed then as we were up again at 05:00 the following morning for another day in another hide. Just an idea of what we shot this day – one photographer filled 32GB shooting with a 7D camera and I shot approximately 20GB on the 1D-X. A good day.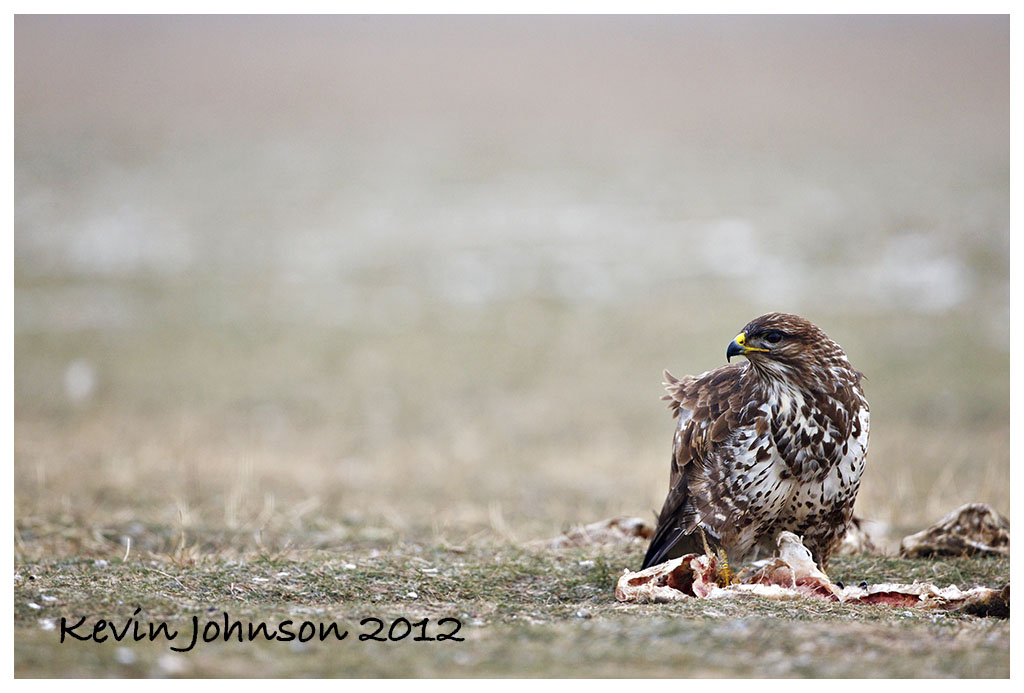 DAY 3

So we were up again at 05:00 to head to the well hide in order to look for some more eagles. This whole getting up early thing is start to be coming a bit of a routine. Anyways we got collected at 05:30 and headed away approximately 30 minutes to the hide. There had been a bit of snow over night and the roads were a little slick. All in all nothing for the locals but for us it would have been fun to drive on . We got to the hide at 06:00 and got settled in soon there after. There was a lot more room in this hide compared to yesterday. There was even a little water body outside one of the windows – heavily frozen due to overnight temperatures hitting -12C. Anyways, Janos headed away and we set up and settled in for the long wait. The day aint long in going when you break it up into stages and have some thing to eat and drink.
Overall it was a poor show for the eagles today – we think that we had three different eagles at the location throughout the day but it was hard to tell as there were never there at the same time. And they were sketchy. There was no sign of anything – eagle wise – till close to 11:00 in the morning. According to the lads, at the start of the month this hide had 9 or 10 sightings a day so it really is hit and miss. We did however have a fox come and visit and take some fish away with it. It stuck around for a few minutes and we got some pictures of it in the snow before it headed away to its den. That was definitely something interesting and different. Throughout the day there were a lot of crows, rooks, hooded or grey crows and a few ravens. All in all a lot of them around the place. We got two buzzards in the afternoon then as well and they stuck around for a bit.
Janos came to collect us at 16:00 and we headed back into town and rested up. We cooked some dinner and put on a tv show and relaxed for the night. There was not a lot else to do really as the town is quiet and we did not have a car to get about. It was probably for the best anyways as the early mornings really start to get to you after a while.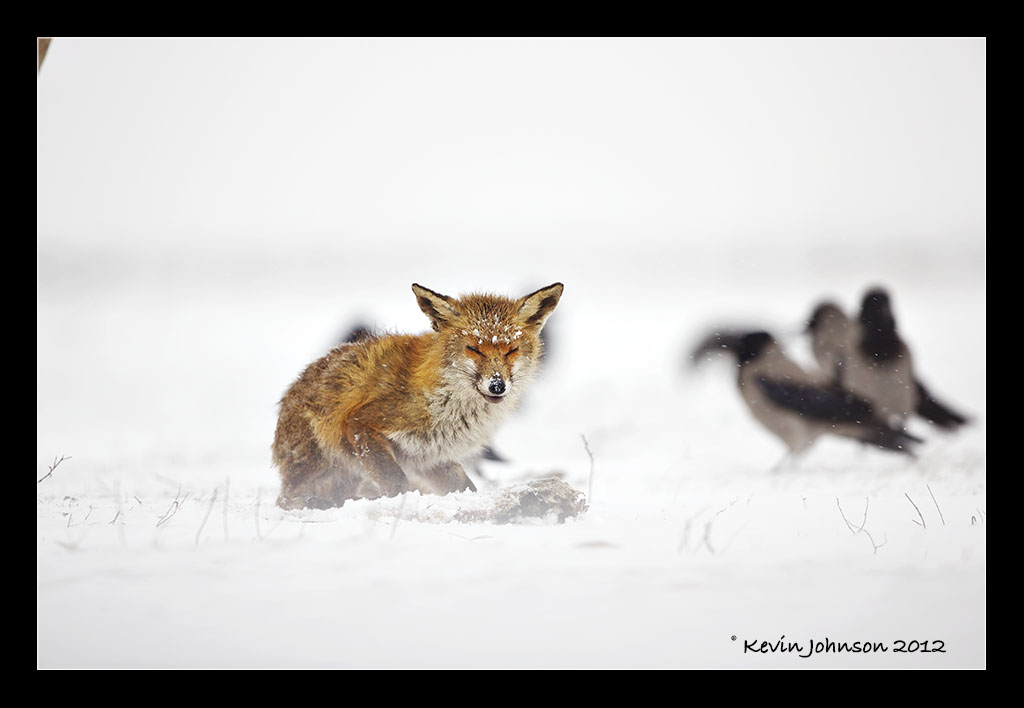 DAY 4
So this morning there was no 05:00 start. Today we got up at 07:30 and got collect at 08:00 to head into town and look for the long eared owl's. They are located inside in town on a street off the Main Street. We were told that a lot of the local's dont even know that they are there or in the area. We saw four of them first of all on one street and set up to take some pictures. All in all they don't seem to mind photographers or people walking around underneath them. We got some images and then headed up a side street where there was a pine tree. We were told that they sit in there sometimes too though it looked like it was empty as we were driving by. Upon closer inspection we found that there were approximately 15-20 owls in the tree. They can really hide out in there now. We got some more pictures but one word of advice would be to bring a cable trigger or full fingered gloves. At that hour of the morning and -8 below it was pretty cold on the hands and skin. We only stayed for about an hour and got some shots and then it was back to the accommodation to finish packing and head back to Budapest. Janos came and collected us at 09:30 and we were on the road around 10:00 to Budapest. He told us that one day when he was driving back from Budapest he saw over 220 buzzards – as we kept seeing them on the drive across. I fell asleep for an hour in the back of the car and woke up around 11:30. We chatted some more after that and arrived in Budapest around 13:00 in the day. The weather was nice and we found the hotel  – Hotel Ibis – without too much trouble. We were able to check in early which was great and we got to dump the bags there and head out around the city for a walk and a sight-seeing tours about the place. We left the hotel at 14:00 and headed down towards Liberty Bridge which was 2 minutes walk away.
We proceed from there up along Vaci Ucta street – a pedestrian street that was running parallel along the Danube in the Pest province. There was a little bit of construction going on where the Christmas lights were being set up along the street at different stages. At the top of the street we came upon Vorosmarty Square where the Christmas Market stalls were running and open till 21:00 at night. We walked around the stalls for a bit and decided to call back later on to make some purchases. It was a small market but nice and festive. The lights were not on yet as it was still too bright so we walked on down to the river front and took some pictures of the Buda Castle across the river as well as the Citadel. From here we walked up towards the Chain Bridge over the river and the House of Parliament – a prominent landmark in the area – especially at night when it is lit up. We found another smaller Christmas market further north with a miniature ice rink in it. We headed into St. Peter Basilica and took some pictures and then departed to the view of the market lit up at night. It was nice and festive. We left and headed back to the main square and got something to eat. Then we headed to the stalls and got some small trinkets before we walked back down to the hotel and decided to do some night-time photography. The cold air really wakens you up when you are out and about in it.
We got down to the hotel and dropped off our purchases and headed down to Liberty Bridge and started taking some pictures at around 20:00 hours. The evening was dark and the sky was slightly overcast with cloud cover so there were no stars visible this night. We met a local hungarian photographer who told us to head over the river for some nice views on the other side. We proceeded to cross the Liberty Bridge and then climb to a nice view-point in front of the Gellert Hotel and Bathhouse. This was where the lads visited nearly ten years before on another trip. We got nice pictures here and then started to walk along the Danube towards the Parliament House. It was reading -3 degrees at 22:00 that night – so it was nice and fresh. Once you were walking it was fine and had a good pair of gloves and hat on you. We stopped at the different bridges along the river from the Elizabeth to the Chain and on down to the House of Parliament. We got some nice images here and decided to head back to the hotel then as time was pressing on. We went home via the Christmas Market square even though they were all closed up for the night. It was still nice to see the place and stroll down the pedestrian street back towards the hotel. We got back to the hotel around 00:30 and were in bed shortly after that as we were hoping to get a few more jobs done tomorrow before flying home.
DAY 5

We got up at around 08:30 – the room was really small but warm and cosy. There were no tea making facilities in it but we paid 55 euros for the room for the night and it was very central so we did not complain. We got up and reshuffled the bags so that the tripods and other gear were safely packed away before we checked out of the hotel. The check out time was noon but they had a storage area for the bags that was secure so we left the checked bags in there and headed out around the city for some more shooting. The day was not as cold as other days – there was no wind to speak of and the temperatures were a little milder than previous days – according to locals. We had a studio booked for a few hours that morning from 10:00 to 14:00 and we shot some models there. Once that was done we headed back to the hotel and dropped off the camera bags in the onsite storage and headed out around the city some more. We got something to eat en route and did some last minute shopping. We got a taxi to the airport at 16:30 and arrived out there just after 17:00 – the normal commute time is around 20 minutes but it being a friday and city traffic we were delayed a little. There was no check in desks open for us at the airport so we got something to eat and just waited. Thankfully they accepted euro's in a lot of shops. We dropped off the bags and went through security and passport control without any trouble and headed down to our initial gate B14 to await the flight from Ireland. The gate changed to B7 about 45 minutes before the flight so we headed down there and boarded shortly thereafter. They had to de ice the wings and it delayed us leaving Budapest a little but we made it back to Ireland for 22:20 local time – taking into account the time difference of 1 hour and the flight time of 3 hours and 10 minutes – it was not a bad result. There was hardly anyone on the plane either so it made life easier when we landed in order to get the bags and get out to the Blue Car Park Bus. We got back to the car park and loaded up for 23:00 hours and we were on the road down to our parents place shortly there after. We got home just after midnight and fell into bed. All in all a good few days now – probably shot close to 30GB of images between all the locations and more importantly – got a recee on whether to go back again or not. I think I already know the answer to that – now it is just a matter of finding out when 😉
Recent Travels
Be sure to check out our recent reports from the other trips that we have done around the world.
Duration: 10 days, 9 nights Location: Morocco, Africa Budget: $1750 Miles Travelled: 1970KMDays: 10Dates: 22nd March 2018 to 31 March 2018Tour Company: Morocco Round TripsCurrency: Dirham (10.7:1 exchange rate)Time Zone Difference : NoneMorocco Driving Distance :...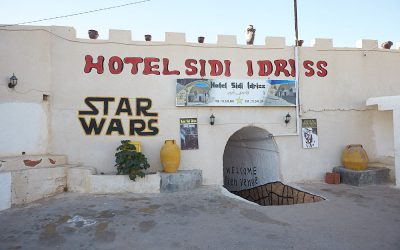 So this trip came about because the Tokyo marathon and Japan excursion was cancelled due to the Covid-19 or Corona Virus pandemic. We got notice approximately two weeks before we were due to travel that the marathon was cancelled so we set about looking planning an alternative destination – and that destination was Tunisia.
The Jedi Transition starts just west of Owens Lake at 36.403047,-118.01239. From here aircraft hug the desert floor and pull up just before the canyon to clear higher levels. From there they enter the Canyon at Father Crowley Point, and continue through the Valley and exit the valley 3 miles from Father Crowley point.