Taking on the World, One City at a Time
I am a photographer, videographer, web designer and drone users – and of course an explorer who like to view different aspects and corners of the world – one city at a time. I try to get away at least once a year to search for new places and adventures.
Be sure to check back in on the site here to read the blog reports and findings in case I travel to a destination you think you might end up in one day!. I also try to write up blogs on interesting tech and gear that I find useful to this line of work.
Travel History
Below is a rough summary of where I have been over the past twenty or more years of travel.
Recent Travels
Be sure to check out our recent reports from the other trips that we have done around the world.
Duration: 10 days, 9 nights Location: Morocco, Africa Budget: $1750 Miles Travelled: 1970KMDays: 10Dates: 22nd March 2018 to 31 March 2018Tour Company: Morocco Round TripsCurrency: Dirham (10.7:1 exchange rate)Time Zone Difference : NoneMorocco Driving Distance :...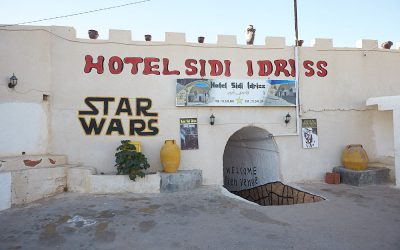 So this trip came about because the Tokyo marathon and Japan excursion was cancelled due to the Covid-19 or Corona Virus pandemic. We got notice approximately two weeks before we were due to travel that the marathon was cancelled so we set about looking planning an alternative destination – and that destination was Tunisia.
The Jedi Transition starts just west of Owens Lake at 36.403047,-118.01239. From here aircraft hug the desert floor and pull up just before the canyon to clear higher levels. From there they enter the Canyon at Father Crowley Point, and continue through the Valley and exit the valley 3 miles from Father Crowley point.